Double Your Fat Loss, Build Lean Muscle, and Get in the Best Shape of Your Life in Just 6 Weeks!
Get rid of those workout DVDs, throw out those diet books,
and ignore everyone who says it is impossible…Thanks to the 6 week Challenge, you can have the body of your dreams in just 6 weeks!
From the desk of Imran Ilahi
Owner of Results Fitness London
Think back to the last time you went on a diet or started an exercise program with the goal of losing some weight. You tortured yourself by restricting your calories and spending countless, boring hours on the treadmill.
You hated every minute of it, and even worse, you probably didn't get the results you were looking for—that lean, sexy body!
We have all been there, struggling to reach our fitness goals. We've all tried to find the next diet secret to help us lose that last 20 lbs, the new workout routine that burns fat off all those stubborn areas, or the diet pill that will miraculously burn fat while you sleep.
We have also seen those people who seem to have no problem getting in great shape. Somehow they know all the secrets, right?
They only exercise a few times a week, never seem to have to eat rabbit food to get lean, and they always have great energy.
What do they know that you don't?Well, today we are going to share that secret with you!
They either are one of the few who are blessed with great genetics, or they have figured out that you don't have to starve yourself and exercise for hours to get great results.
In fact, if you do either of those things, you are probably hurting your chances of having that lean, sexy body that you have always wanted more than you are helping them.
Sure, a lot of people say they are going to turn over a new leaf each year and get in shape. However, many of them end up fatter and more out of shape than they were when they started.
But there is one huge difference: They didn't have access to the secrets that you do!
In our 6 week program, you will go through 2 phases of training and nutrition to help you get the best results possible.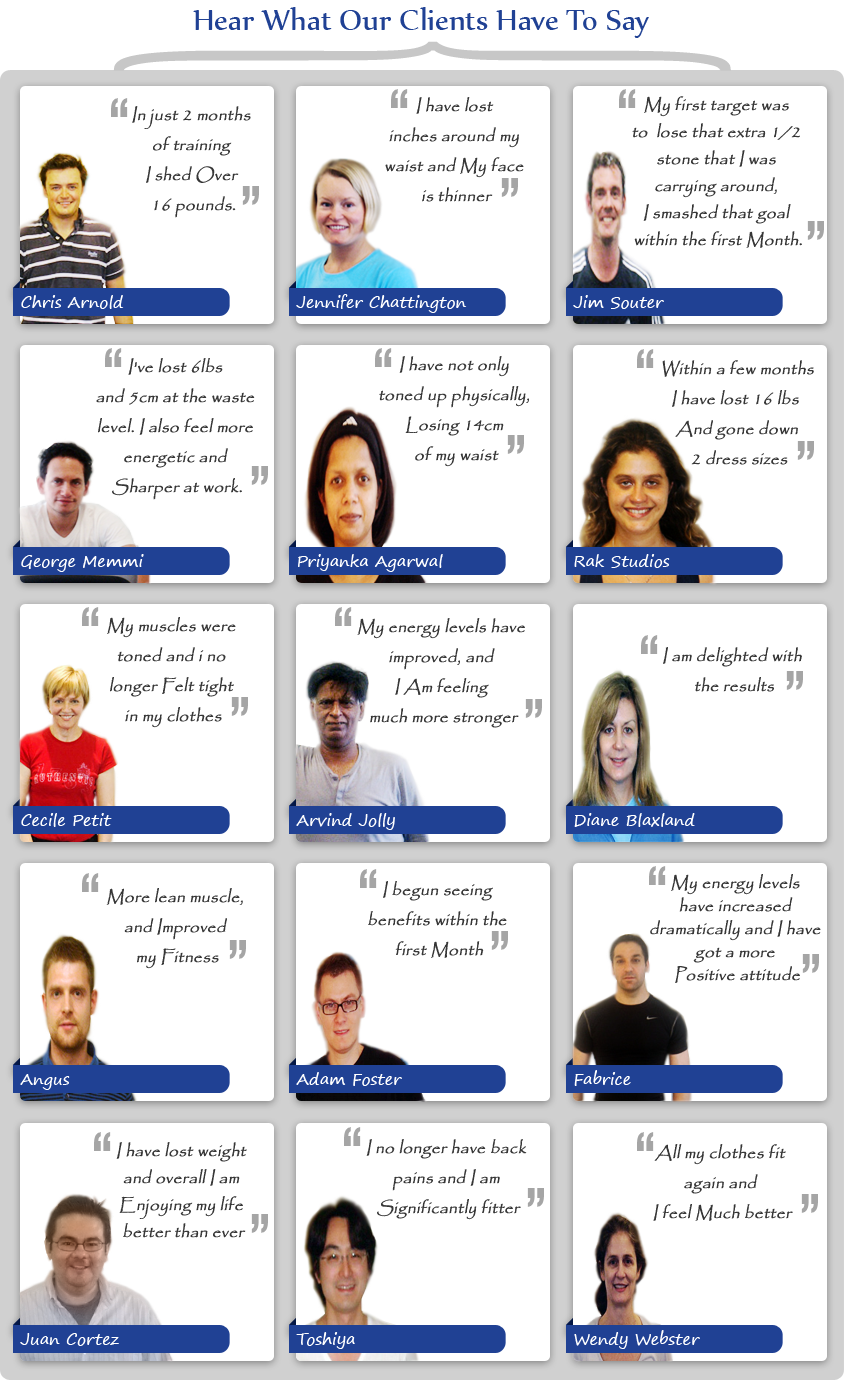 You will be able to eat foods you enjoy, avoid starving yourself, and still burn fat!
The workouts will be quick, efficient, and fun so that you get the biggest bang for your buck. Take a second to imagine how life would be different if…
You had a lean, sexy body that turned heads everywhere you went.
You had more energy to do the things you wanted to do with your family and friends.
You demanded the respect of your coworkers, friends, and family because of your new appearance.
Everyone was wondering what your secret was and how you got the body of your dreams.
Finally you were proud of your body and were happy to show it off!
The great news is that you can have all this and more if you choose to take part in our 6 week program
Who Is This Challenge Right For?
You, If You Want To Learn How to Drop Weight Fast (and keep it off)
You, If You Have Been Putting Off Feeling & Looking The Way They Deserve
You , If You Have A Busy Schedule (all sessions only 30 minutes)
You, If You Have 3-7 Inches To Lose From Your Belly
You, If You Want More Energy, More Strength & More Confidence
You, If You Want To Look Better in the Mirror and in Photos
You, If You Want Your "Skinny" Clothes to Fit Again
You, If You Are Committed to Getting Results In 2014
In the 6 week program, you will get:
Coaching from our trainers to ensure you get the most out of your time in the gym
Results-proven nutrition plan and recipes that will make you wonder if you are on a fat-loss plan
Support and accountability to ensure that you are having success every step of the way
And Much, Much More!
For As Little As 2 payments of only £297 (3 weeks apart), You
Can Have The Body Of Your Dreams!