Many of us have bought 'quick fix' gadgets in a bid for an easy solution to our weight issues. These products often become adventure playgrounds for mice in the attic.
It is disheartening seeing magazines full of men and woman sporting of lean bodies and six packs. Although we are not all meant to be shaped like Barbie dolls, a number of studies show that our weight affects our health. Everyone has the potential to achieve their personal best. This does not mean how they look in the magazines but you will never know until you really try. With a personal trainer, these results, along the way to your best, will be recorded and this will give motivation to really getting you to finally achieving your best.
Diet is such an important part of a weight loss plan, but no legitimate diet plan will promise results without proper exercise incorporated as part of your goals.
The reasons for having a personal trainer in ST Johns Wood are substantiated by research and results. For one, when you start your fitness training, a personal trainer can not only give you an extensive and accurate fitness evaluation, but can also provide advice regarding your caloric intake. Your evaluation will include making a weight chart, determining BMI (body mass index) and assisting in setting a goal of certain amounts of sets on strength training as well as recommend cardio vascular exercise that will yield the goals you want.
By developing a good diet plan that fits with your busy day you will benefit so much not just in how you look but also your energy levels will be lifted which in turn increase your general activity that boost even more weight loss. When you seek the advice of a personal trainer in ST Johns Wood, you don't get a machine churning out the same old stuff, you get a real person that is interested in you, your lifestyle, your likes, dislikes and your fitness. Your personal trainer will see what you look like and assess the areas that you need to work, what areas need more development and how to achieve these goals.
It is far too easy to blame someone or something else to why you are unable to exercise that day.
It's raining
My running partner did not show
I have to do something else
There is no time
I have a cold coming on
Although occasionally the real life reasons interfere with our desire or ability to work out (such as an injury), it still affects our end result.
Having a personal trainer in ST Johns Wood will give you no feeble excuse as to why you can't exercise. They will provide a working relationship in which your trainer is expecting to see your results. For many people, having that accountability is just what is needed to make the plunge into the exercise commitment. It never hurts to have someone telling you how great you look for losing those 2-3 pounds when no one else may be noticing just yet…
A personal trainer will provide a programme that is adapted as you progress.
A person who just hops onto gym equipment and has no knowledge about resistance or how to maximize calorie burning will not achieve anything. Ultimately that is why we are using the equipment and we would all like to maximise our potential, wouldn't we?? After your initial evaluation, you won't stay at the same level of performance indefinitely. It is the job of the personal trainer to make periodic evaluations on what kind of progress you are making with new measurements, BMI updates, and observing what level of difficulty you are performing at. Once you reach your peak at a certain weight or repetition, you will need to move forward with you training to keep the level of progression to a maximal.
Your personal trainer ST Johns Wood will walk you through this process and also may uncover other aspects of exercise that you may enjoy. Such as other sports and exercise events.
Find out what the cost is and what is included with the cost of your trainer.
How long are the sessions, 30mins , 45mins or 1hr. And how frequent can you have them. Twice per week / three times per week.
Also take into account how much is the gym membership, and are there any other fees or requirements?
There may be packages available to you for an upfront fee that could save you money per session.
Working out with a personal trainer will give you many benefits, a better quality of life, a social network, more energy and less stress to mention a few. Do not consider it as having to do exercise routine. Consider it as a new way of life, new friends and better health.
Testimonials from all over the globe provide great evidence that working out will work at providing all that has been stated and really can give you a way of life that you might not have known existed.
Start straight away, what are you waiting for?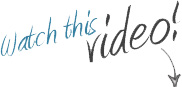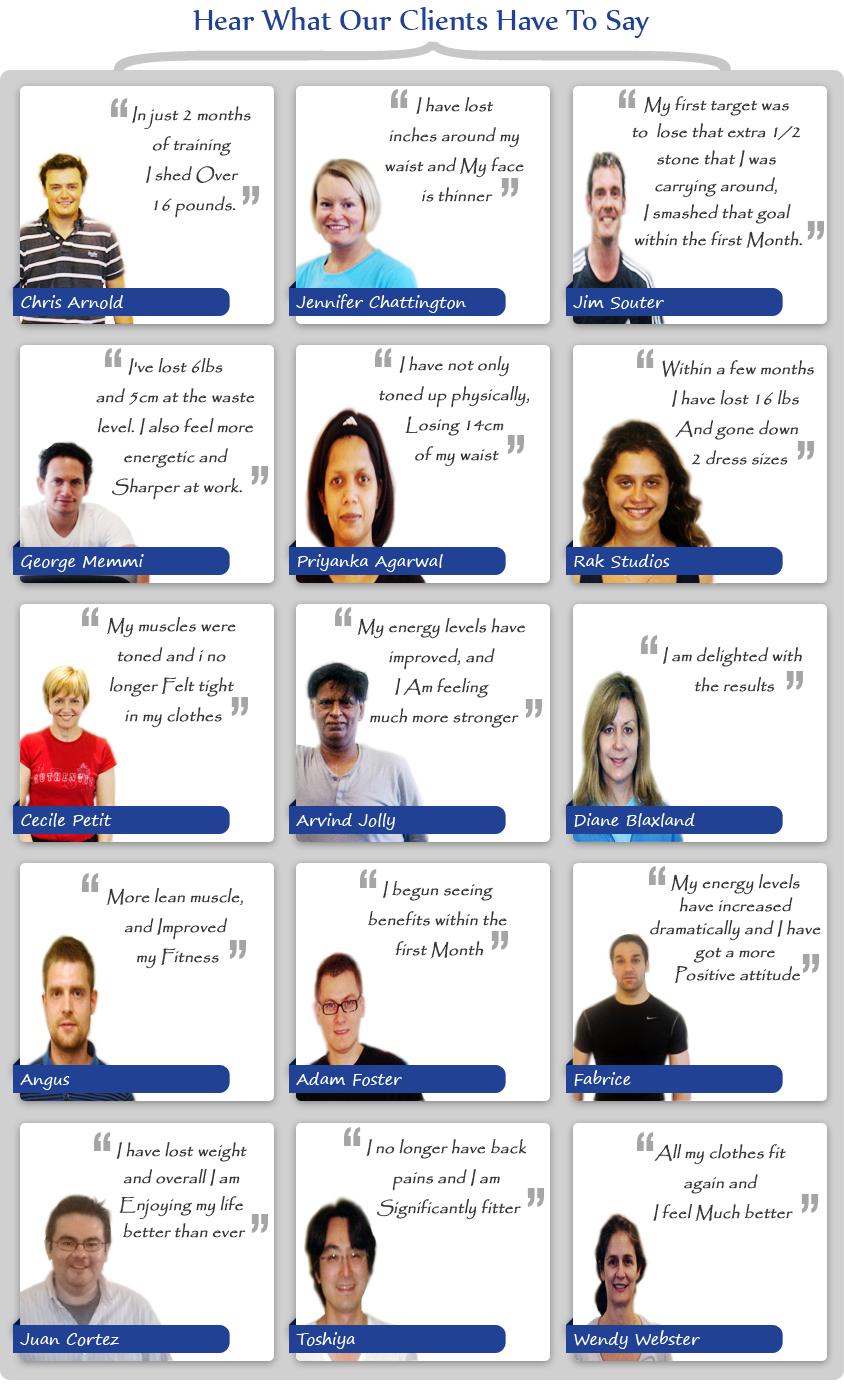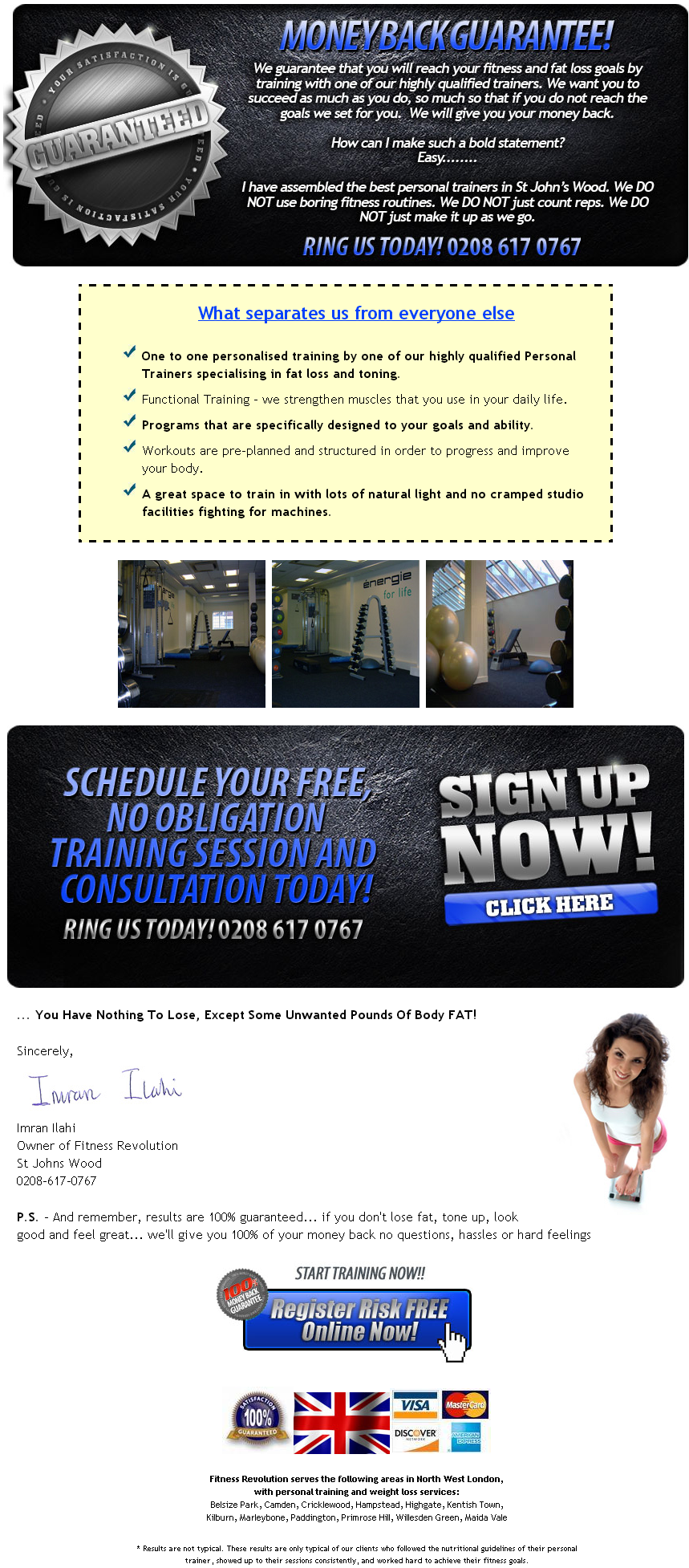 JUST CALL 44 20 8617 0767
TO LEARN MORE
Or visit this link:
St. Johns Wood Personal Trainer