Hi! We're Glad You Found Us
Imran Ilahi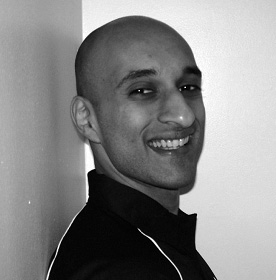 Hi, I am the owner of Results Fitness London, St. Johns wood. I am a highly qualified and experienced fitness professional with sixteen years experience in the health and fitness industry and have earned a reputation as one of London's most respected trainers.
I pride myself on providing outstanding results by focussing on movement and exercise technique which helps improve muscle tone, posture, balance, core strength and produces a more efficient, functional and conditioned body.
I offer a balanced approach to exercise training with detailed, functional training programmes. The programmes are based on the results of a postural and movement based assessment which highlights muscular imbalances present within the body. Once corrected, the client should expect to see a much higher level of results from their training programmes
I have a genuine interest in saving you years of trying fad diets, listening to no good advice and trying to dispel anything you may have heard on radio or seen on T.V
There is a manageable solution that can get your fitness goals, all you need to do is take action and become the envy of everyone else.
Fill out the forms below or call 0208 617 0767 to get started today!
---
1-on-1 HITT


Boxing

HIIT Boxing will undoubtedly improve your endurance and cardiovascular fitness, tone muscles and shred your abs if you practice consistently with power and precision. Not only can you burn as many as 500 calories in a 30 minute session, but you will perform moves that tone your body unlike most cardio workouts do. Twisting moves like cross punches that tone abs and oblique's. Punches that target arms and back and lots lots More.
Schedule
Free HITT session
PLUS...

Goal and fitness assessment
Nutrition consultation
A FREE Intro


Workout Session

Tired of not getting the results you want in large classes or croweded gyms? Need a training program designed just for you? Private sessions with Fitness Revolution are tailored to fit YOUR personal fitness goals. Through our complimentary session, you feel comfortable getting to know your trainer and how our services can help reach your goals.
Fill Out the Form Below
To Receive A Free Workout on us!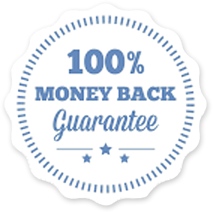 More Than Results Money-back Guarantee!
We guarantee that you will reach your fitness and fat loss goals by training with one of our highly qualified trainers. We want you to succeed as much as you do, so much so that if you do not reach the goals we set for you. We will give you your money back. How can I make such a bold statement? Easy… I have assembled the best personal trainers in St. John's Wood. We DO NOT use boring fitness routines. We DO NOT just count reps. We DO NOT just make it up as we go.