Imran Ilahi
Hi, I am the owner of Fitness Revolution, St. Johns wood. I am a highly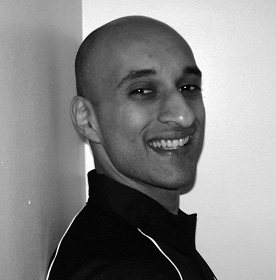 qualified and experienced fitness professional with seven years experience in the health and fitness industry and have earned a reputation as one of London's most respected trainers.
I pride myself on providing outstanding results by focusing on movement and exercise technique which helps improve muscle tone, posture, balance, core strength and produces a more efficient, functional and conditioned body.
I offer a balanced approach to exercise training with detailed, functional training programmes. The programmes are based on the results of a postural and movement based assessment which highlights muscular imbalances present within the body. Once corrected, the client should expect to see a much higher level of results from their training programmes.
I have a genuine interest in saving you years of trying fad diets, listening to no good advice and trying to dispel anything you may have heard on radio or seen on T.V.
There is a manageable solution that can get your fitness goals, all you need to do is take action and become the envy of everyone else.
---