Are You Fed Up of…..
Being overweight?
Slow metabolism?
YO-YO Diets?
Trouble spots?
No Energy?
Not feeling attractive?
You worry about how you look?
Boring gym workouts?
Wearing large clothes?
Endless hours in smelly and impersonal gyms?
Have you …
Heard stories about trainers talking on their mobile phones during the session,
being late for appointments,
talking about themselves,
letting their clients do dangerous exercises,
Failing to address nutrition.
take you through the same routines every week, letting your body adapt to the training
 who cared more about their pay check then your results
And the list goes on and on… And you stop seeing results
The truth is Gyms make money from people not showing up and forgetting about their Direct Debit.
My name is Imran Ilahi and I am the owner of Fitness Revolution London. I've worked with hundreds of people just like you who have struggled to lose weight and regain their health.
You may be sceptical in hiring a personal trainer in London but our training program takes a different angle.
Why Us?
What is really cool is a lot of the people I train had lost hope and confidence.
They never believed they could achieve such incredible results…yet they did!!
Fitness Revolution London uses cutting edge fitness and fat loss systems that will transform your Body.
Correct fitness is about long term results and enjoying your exercise. If you feel pain while exercising or your weight is keeping you from moving freely and comfortably, then you haven't achieved true freedom.
Fitness Revolution London's goal is to make sure you look and feel better.
Fitness Revolution uses a 5 step strategy for success which includes.
Nutrition- the foundation of all health and fitness
Resistance Training- To increase lean muscle tone and metabolism
Cardiovascular Exercise- to optimize fat burning
Flexibility- to prevent injury, promote recovery
Coaching- knowledge, support, and accountability
And there is much more!
Weekly Personal Training Sessions – You will receive 1-1 supervised workouts that will push you towards your ideal body as QUICKLY as possible.
Motivation – Your trainer will help you every step of the way.  So reaching your fitness goals will be no trouble (Without the extra motivation, it is very hard to get into shape.)
Guidance – During your session we will guide you every step of the way. All you have to do is show up and enjoy your workout.
Instruction – We will guide you through every exercise safely and correctly. You will no longer use bad form.
Support – Most people start an exercise program and quit within the first 21 days. We will give you all the support required to achieve your goal, be it mental, physical or emotional support which is important.
Accountability – We'll stay on top of you to make sure you attend every workout. This makes getting into shape hassle free.
Fun Workouts – If you HATE something you probably will give up… so we will make SURE you have a great time during your workouts (You will look forward to working out for once!)
Push you when you need it – We will be there for you when you need that extra push and help! We all have days where we are just not in the mood, we will make sure we lift you up and keep you positive on days you are down.
What makes Fitness Revolution so unique is that you can expect:
A smaller waist
Firmer arms, legs and thighs
Faster metabolism to burn more fat at rest
Increase muscle tone and flexibility
Sleep better
Greater confidence
Decrease stress
Look and feel better in your favourite clothes
100% Gain in self confidence
Greatly improved posture
Better relaxation
And Finally…………..
We guarantee that you will reach your fitness and fat loss goals by training with one of our qualified personal trainers in London. We want you to be our next success story and be the talk of the town.  We believe in our system so much so that if you do not reach the goals we set for you, we will give you your money back.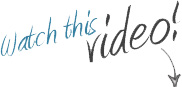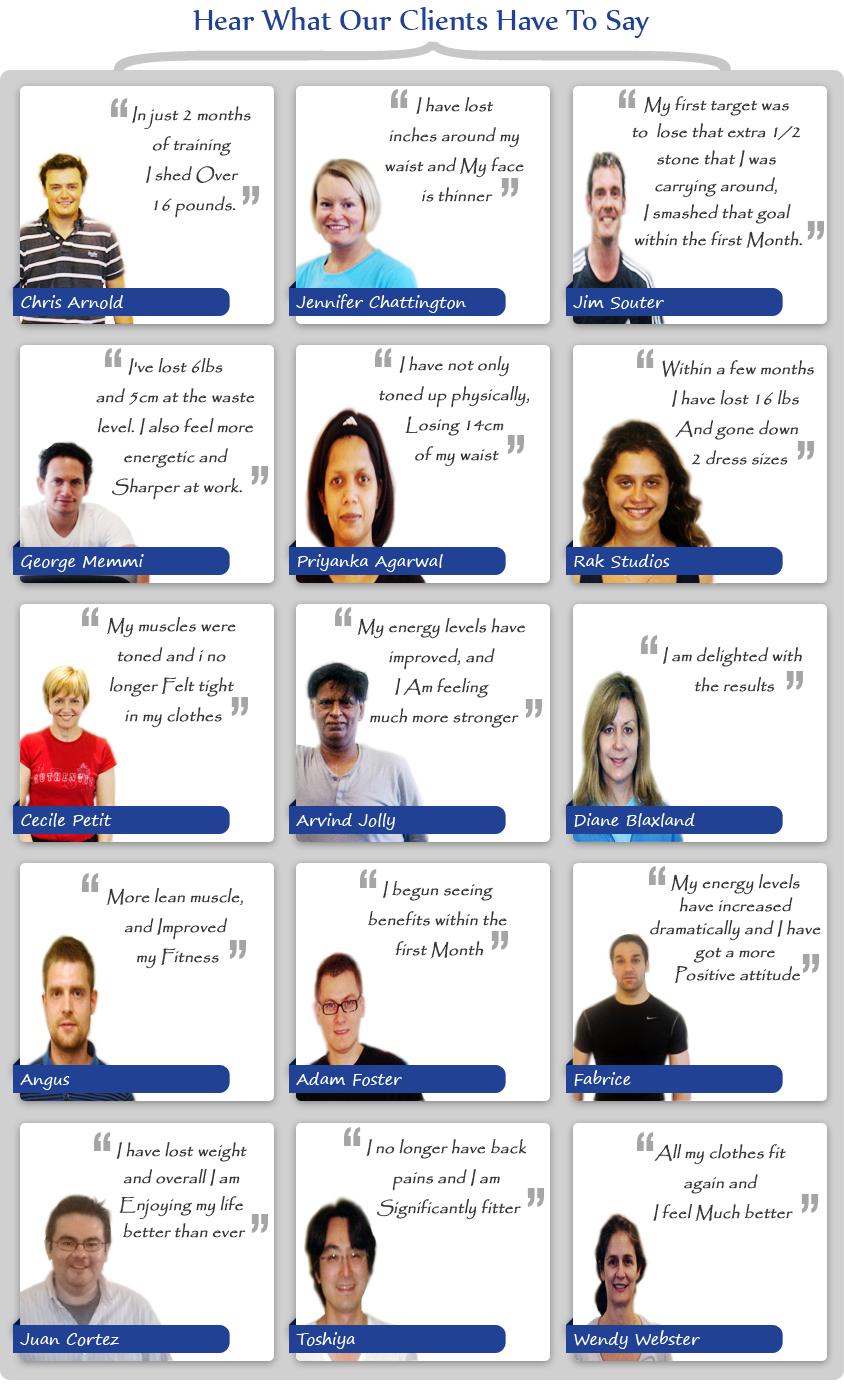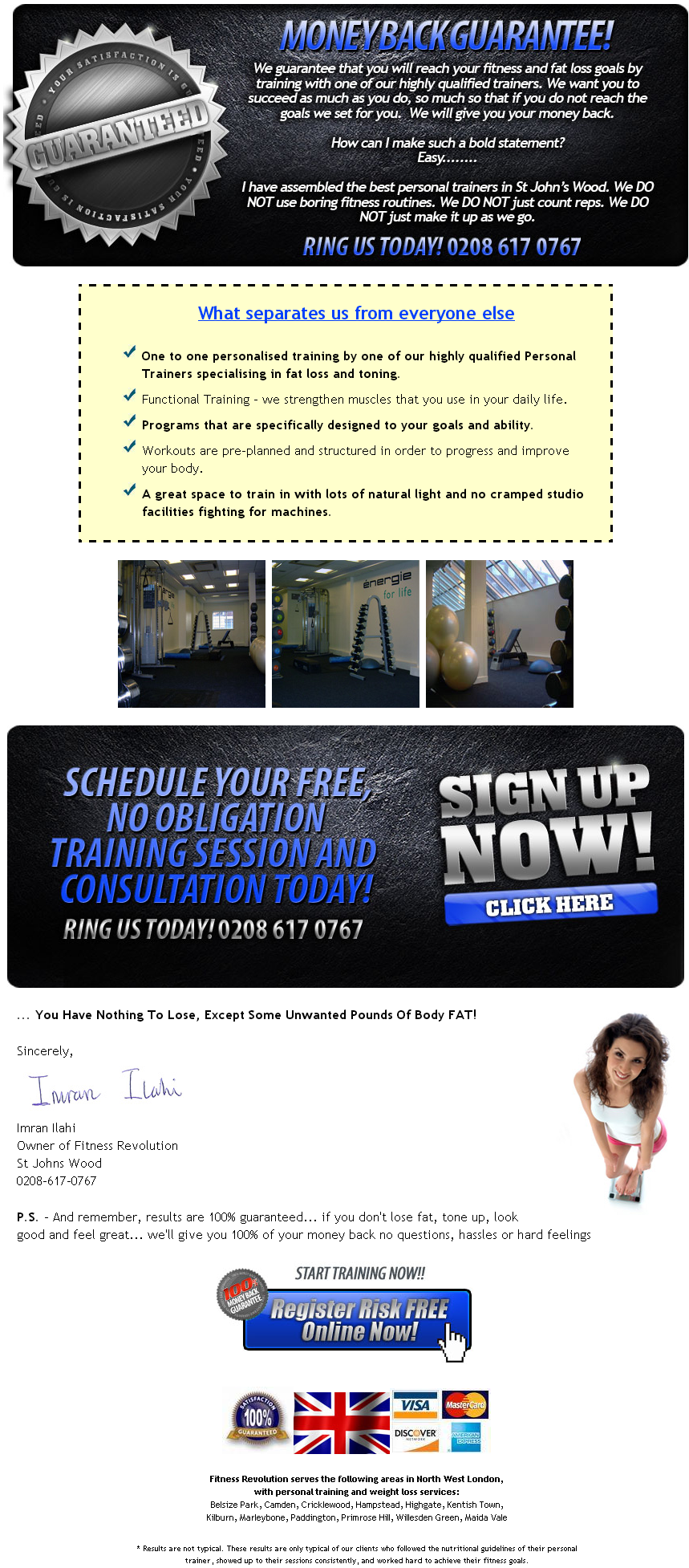 JUST CALL 44 20 8617 0767
TO LEARN MORE
Or visit this link:
London's Top Personal Trainers GUARANTEE Results or Your Money Back!!