Are You Afraid of…..
Looking in the mirror
Not fitting into your clothes
Wasting Gym membership
Wearing clothes to hide your fat
Giving up on your weight loss dream
People commenting on your weight
Big gym workouts
Are you ready for ….
Firmer arms, legs and thighs
Faster metabolism to burn more fat at rest
Increase muscle tone and flexibility
Sleep better
Greater confidence
Decrease stress
Look and feel better in your favourite clothes.
My name is Imran Ilahi and I am the owner of Fitness Revolution London. I've worked with clients just like you who have been in pain to lose weight and regain their health and fitness.
You may be unsure in hiring a personal trainer in St Johns Wood but our Programs are scientifically proven and tested.
Why trust us?
Fitness Revolution London use most up to date researched proven fat loss programs.
We don't make it up as we go. We make sure you always have a plan …. we don't just count reps, and forget about you when you leave the gym!
Our Goal!
We are in business to provide the best personal trainers in St Johns Wood to help our clients achieve results, we are so confident that you will achieve results that if you don't you get a full Money Back Guarantee! No questions asked!
Fitness Revolution St Johns wood will help you become…
The envy of friends and family
The best shape of your life
Sexier, leaner and toned version of yourself
And finally a lot happier with your body!
Fitness Revolution London's goal is to make sure you look and feel amazing just like our Success stories below!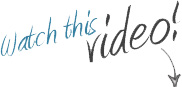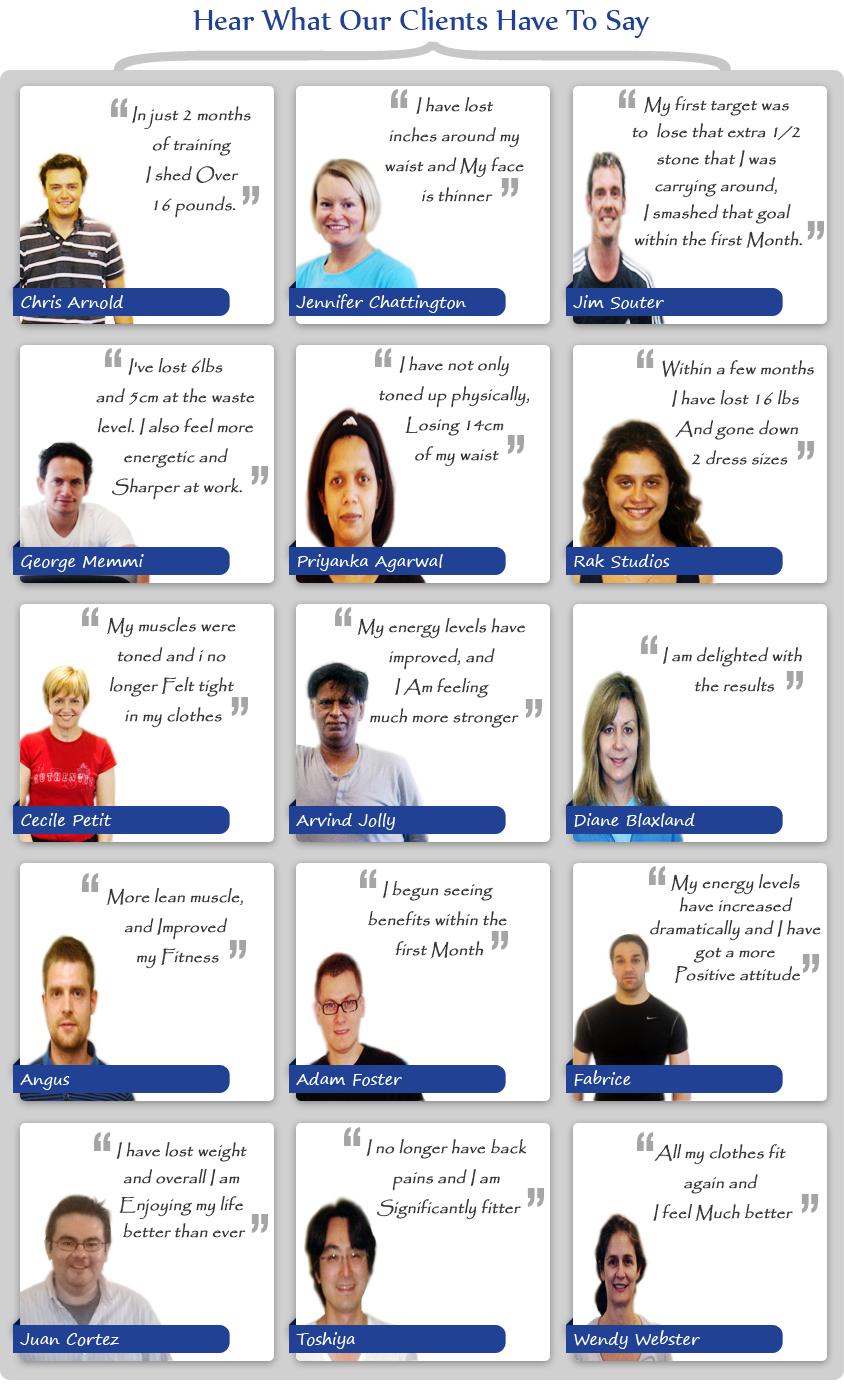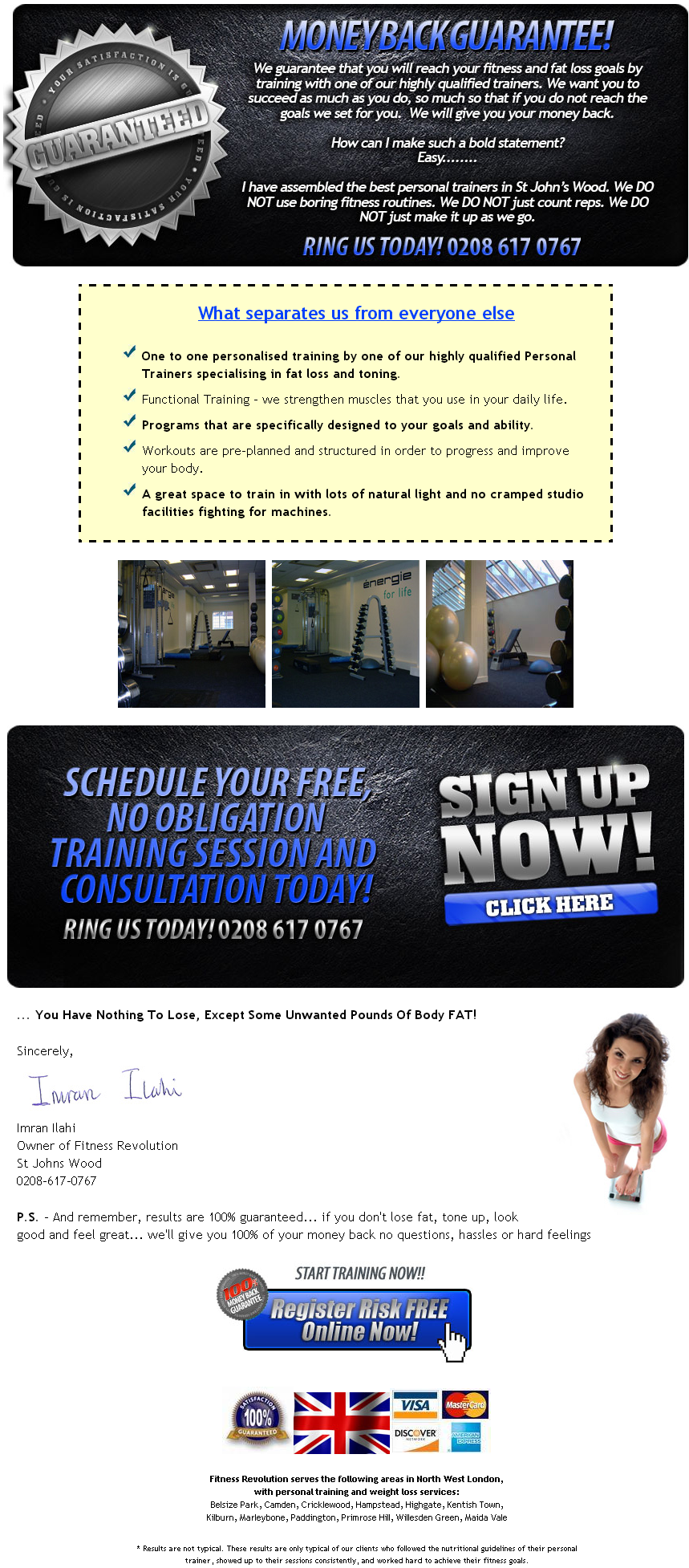 JUST CALL 44 20 8617 0767
TO LEARN MORE
Or visit this link:
St John's Wood Top Personal Trainers GUARANTEE To Transform Your Body Or Your Money Back!